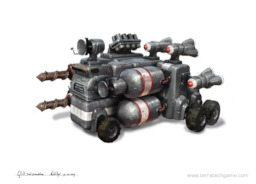 Planet 8953 Prime
Type: Terrestrial
Resource Rank: S
Size: Medium
Environment: Habitable
Inhabitants: TBD...
Prep the drop pod, send down your tech, prepare for resource extraction, compete with other prospectors, and most importantly, make loads of money.
---
This story is going to be based off a combination of some of my favorite games "Terratech" and "Factorio". There may be some other large references too.
---
Minor editing in progress.
Chapters (32)