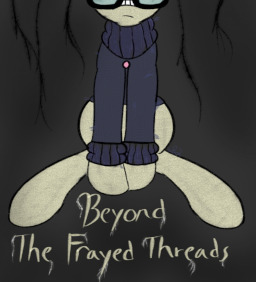 Ever since Twilight blew back into Canterlot and insisted on becoming friends again, Moondancer's life has been...better. Still not great, years of isolation can't exactly be overturned overnight, but she is going outside more often at least.
One thing that is slow going, though, is getting her hygiene back under control. She had been doing the bare minimum for her mane and fur and unfortunately it was finally catching up to her…
That doesn't mean she's happy about getting a pity coupon. Moondancer is just going so she doesn't waste a gift. She doesn't really want to go. Honest.
CW - Heavy depression themes, self harm/self harm scars, and unhealthy coping mechanisms.
Written for the Quills and Sofas Passion for Fashion contest with the prompt 'faux pas' and presented here with much expansion (this entry is over 5k words more than my original contest entry lol). Thanks to everyone who read and commented and helped me edit afterwards - you guys are amazing!
Cover art by me! (If you are an author looking for cover art, send me a dm!)
Chapters (1)