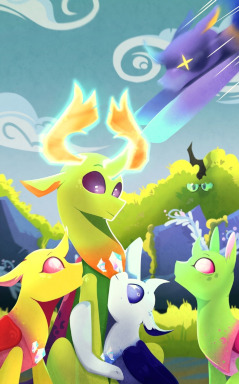 When you're a lonely love vampire, you befriend baby dragons. It's what you do.
When you're an alpha bugmoose who adopts an entire hive, you teach reformed parasites how to be cute and cuddly. It's what you do.
Featured 1/19/2022 - 1/21/2022!
---
* Comedic spin-off based off the Love Bug Continuity fanonverse.
* Story artwork commissioned by myself, created by my good buggo friend CitreneSkys!
Chapters (1)