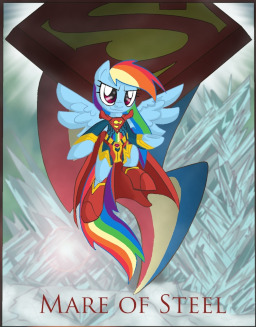 Source
After returning home from viewing a meteor shower, Rainbow Dash finds a green rock in her room that makes her violently ill when she touches it. As she and her friends work to find out what exactly happened, she will come to learn more about her past, her family, and her place in Equestrian society.
Cover Art provided by Supersheep64
Comments may contain spoilers. YOU HAVE BEEN WARNED!
Chapters (25)