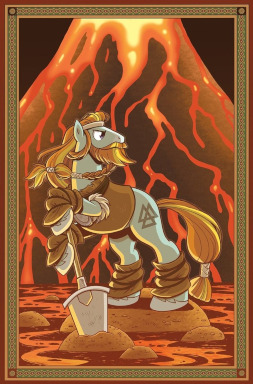 Between the time when the oceans drank Seaquestria, and the rise of the Children of the Stars, there was an age undreamed of. And unto this, Rockhoof! Late of the Mighty Helm and future strength of the Pillars of Equestria. What follows is the chronicles of his saga, tales of mighty deeds and great trials of days long past.
Read now of the days of High Adventure!
---
Vignettes inspired by Robert E Howard's Conan the Barbarian. Hope you enjoy.
Chapters (1)