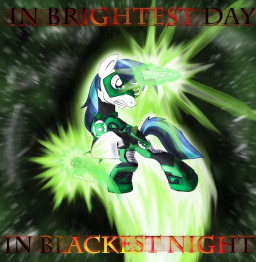 When a mysterious ring finds it's way into the Crystal Empire, Shining Armor is introduced to a universe far beyond anything he could have imagined. As he works to master new skills and powers, he stumbles upon a threat that could spell doom for him, his home and family, and thousands of other beings across the galaxy... unless he can stop it.
Set in the same universe as Mare of Steel and The Princess of Themyscira; reading those first is recommended, but not required.
Cover art provided by Supersheep64
Comments may contain spoilers. YOU HAVE BEEN WARNED!
Chapters (6)