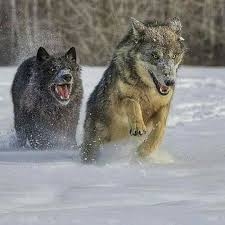 Source
This story is a sequel to Lone Wolf of Equestria: Back to the Pack
---
Logan did it. After a harrowing journey, he found his last pack mate, Carol, and even managed to bring her to Equestria. Finally at peace, the wolves have decided to settle in Ponyville, ready to live out their lives with the Mane Six in peace and harmony.
But just because Logan isn't going to go looking for trouble anymore doesn't mean trouble won't come looking for him. In this series of one-shots, comedic shorts and adventurous re-scripts, the Mane Six gain two brand new allies to help them take on the daily challenges of living in Equestria.
A partial character experiment for Carol, and a lead up to Logan's final story.
Special thanks to Patricia Gross for the cover image, which can be found here
Chapters (33)