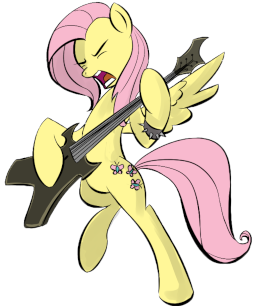 Source
On Equis, in the land of Equestria, Twilight Sparkle makes a discovery that could change her world's history, for better or worse.
On Earth, in New York City, a young musician named Kenneth Marshall makes a pact with a strange man after a complicated night.
This transports him to a mysterious forest full of magical creatures. But he soon discovers that he can sing and play all the music he wants, like songs from his favorite artists.
As an ancient force wakes, two worlds are about to collide. Trouble will ensue, but also some laughs, tears and a lot of music. And, from all of this, a truth lost in the abyss of time may be revealed. A truth that some wants to keep hidden.
Chapters (8)