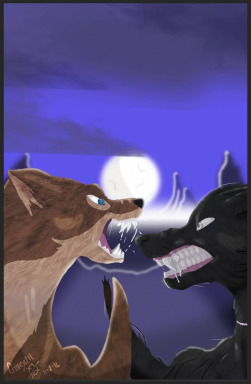 This story is a sequel to The Lone Wolf of Equestria
---
Two years have passed since Logan, a werewolf from another dimension, was taken from his world by Celestia.
However, Celestia's search for him is put on hold by a startling discovery; the return of the Crystal Empire!
In this re-imagining of The Crystal Empire Two Parter, Logan and the Mane Six must set aside their conflict and work together to keep the Empire safe from the Dark King Sombra. All while Logan seeks out the Crystal Heart, believing it might be the key to returning him home.
Special thanks to Ashley Bailey for the cover art.
Chapters (6)