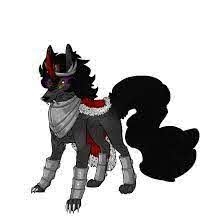 Source
This story is a sequel to Howlite Howler 3
---
It was so close to being over. Shiva, Alpha of the Diamond Dogs and protector of the Crystal Empire, had finally given her trust and friendship to Twilight.
But their troubles were far from over. Hidden in the mind of Shiva's son, Kodo, the dark lord Sombra dwelled, pondering, bidding his time. And now, with death close at hand, the time has come for him to strike.
Can the ponies rescue Kodo the way they rescued Princess Luna? Or will the diamond dogs be Sombra's second chance to take Equestria for himself?
Huge thanks to truenorth14 for all the help with the story, along with all my wonderful readers for keeping up with Shiva and her adventures in Equestria. You are the best, and I always appreciate your feedback.

Chapters (16)