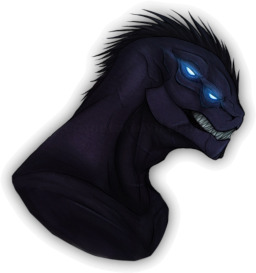 Source
Life's a game full of decisions, and most of us don't have the power to change the rules. All we can do, is make our choice, and hope it was the right one, because in the end, no matter what anyone else says or does, we choose our own destiny. I don't know an awful lot about life, how to cheat at it, for instance, has always eluded me, but I do know that what I say is true.
If I've truly learned anything worth knowing, leading the life I do, it's that all are equal in death. The legacies we each leave behind, that is what truly determines the worth of someone.
So with that in mind, I've got just under 70 cycles to carve my name into history, 'fore I bite it that is.
Time's a wastin', let's get crackin'.
---
When a House of Winter Fallen dropship is reduced to a smoldering wreck of twisted metal by a Vex Cyclops, Skell-Rook, a dreg who's reluctant to accept his lot in life as a pirate, does all he can to survive the encounter with the murderous Vex.
He makes a decision that will forever change the course of his life.
Join Skell-Rook the Fallen dreg in his last-ditch effort to survive, an endeavor that will take him to a place he never imagined possible, free of the myriad of warring species he once knew all too well. A place where no one knows what a "Fallen" is, where no one judges him for what he is. A place where he can start over.
A place, called Equis.
---
A big thanks to all my pre-readers who helped me refine and shape this story into a tale that is worth your time.

Santa Shaxx
Loyalist
Vedues
That One Hunter
LoneShadow
---
Author's Note: Eliksni = Fallen, its the proper name for Skell-Rook's species.
Chapters (4)