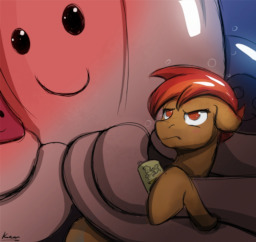 Source
It's do or die time.
Button doesn't get out much, but tonight he will. Tonight, he's going to party.
And, you know, resolve the hoard of personal issues he's built up in the past few years. Stuff involving his best friend and his own mind and the fact that he needs to be alone sometimes. But that'll be easy. He has a whole night to do it, right? He'll get it done. Hopefully.
Probably not.
Maybe.
Chapters (1)