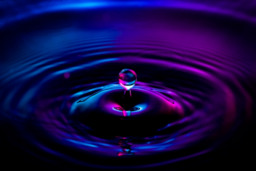 Button Mash, Spike and Pipsqueak are the big dorks at their school, not even the fillies of their dreams pay any attention to them and they are often made fun of, they just survive the classes to finally be set free to play videogames all afternoon at Button's; that's the way it's been and it's the way it'll always be.
That, however, changes when Rumble felt pity towards these poor children, and he tells them about a potion that's guaranteed to make them cooler and make their dreams come true, only he missed the part that nobody tells well...
Do any of these guys know what they're messing with? Does Rumble know what he's doing to them? Is Equestria itself in danger?
Let's find out together, should we?
Teen rating mainly for some profanity at some points and some pretty real moments in some chapters. You'll see when you get there.
Contains SHIPPING, be warned.
The orthography may not be perfect.
In this story Spike has gone to school with every other filly and colt since he arrived with Twilight in Ponyville, but I don't know if that would be worthy of the AU tag.
Yep, this was inspired by "Be More Chill, the musical", but I'll try to make my own thing. But just in case you haven't seen it, please be warned of some spoilers.
Chapters (13)