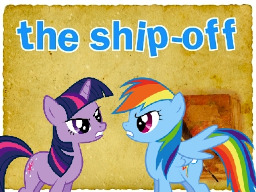 What makes a good story? Is it delicate prose and captivating description, as Twilight Sparkle claims, or is it non-stop action and entertainment, as Rainbow Dash has been arguing? With a stalemate between them, they decide there's only one way to settle this once and for all—a write-off!
The prompt? "Romance."
Featured on Equestria Daily!
Chapters (1)