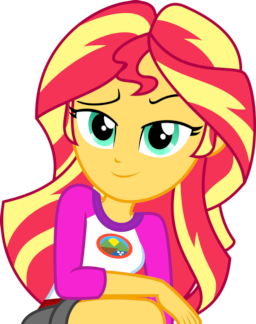 You like Sunset Shimmer- not that you'd tell anyone, of course. Somehow, someway, you've managed to wiggle your way into the periphery of her social circle at Canterlot High, and now she's taken notice of you enough to ask you over to help her study for the next history exam.
EDIT: Featured 5/19/19!
EDIT: Now with an AUDIO READING by Lonely Fanboy48!
Chapters (1)