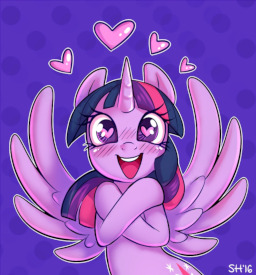 Source
You, the only human in all of Equestria, come back home to Twilight's castle after a night on the town and find that everycreature's favorite ponies are there having a slumber party! If you play your cards right, you might get to hug them, pet them, or maybe even...CUDDLE with them!
Cover Art by sorcerushorserus.
EDIT: Featured 4/15/18!
EDIT: Featured at #1 same day!
EDIT: Now with an AUDIO READING by Lonely Fanboy48!
Chapters (9)