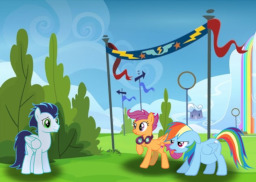 Rainbow Dash is pregnant.
A time will come when she has to stop being a daredevil flier and rest up a bit more, but how likely is she to want to hang up her flight suit?
Her foal's going to find a way of letting her know, and she won't have long to wait ...
Chapters (1)