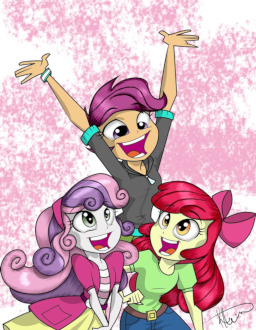 This story is a sequel to The Perils of Parties
---
Easter has arrived in Canterlot, and the Crusaders are going to be apart for a while. However, they come up with a plan to maintain their railway interest; visit a line in each place they are going to! Truly will this be a great adventure...
My first attempt at an anthology story; each chapter will focus on each member of the Crusaders visiting a different preserved railway with their family.
Warning: Contains diesel locomotives, girls getting extremely excited over machines, irresistably cute tank engines, and steep gradients.
Updates weekly.
Chapters (3)