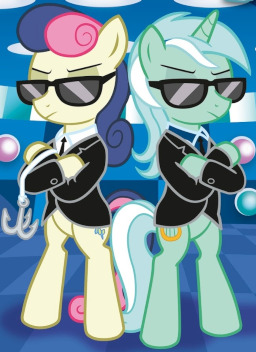 With the Mane 6 called away from Ponyville on an extended friendship mission, Special Agent Sweetie Drops is forced to wage a one-mare war against an inadvertent ursine apocalypse.
Can Sweetie Drops overcome the well-meaning but self-destructive incompetence of her "Best Friend" and seemingly everypony else in town? And—more importantly—will Berry Punch fulfill her drink order before the bar's destroyed, too?
---
This story was written for the: Season 9 Bingo Writing Contest!
My writing prompts includes the following:
Kaiju
Tartarus
S.M.I.L.E.
Chancellor Neighsay
Berry Punch
Many thanks to CoffeeMinion for his editing prowess.
Featured on 12/2/2018, my first featured story ever!

I'm so happy.

Also featured on Equestria Daily on 12/31/2018!

Chapters (1)