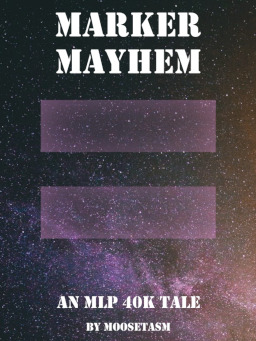 This story is a sequel to MLP 40K: Cold Comfort
---
In the Grim Darkness of the far future, an entire company of Space Mareines has been stripped of their Cutie Marks. They are willing to do anything to retrieve them. And a team of Inquisition agents must be willing to do anything to stop them.
---
This is the third story in the MLP 40K: Team Recaf series.
Previous story is: Cold Comfort
First story is: I Love the Smell of Friendship in the Morning
Reading the previous stories is certainly not required, but they definitely give some backstory and let you see the characters a little more fleshed-out.
---
Many thanks to CoffeeMinion for his editing prowess.
Chapters (1)