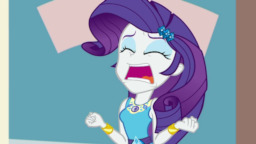 This story is a sequel to Pinkie Pie's Chaotic Saturday
---
It's been a few months since Rarity realized she has a crush on someone of the same gender for the first time. She has yet to tell her friends, or even her crush for that matter.
Book 3 of "Not Just Any Old Day".
Part of "Not Just Any Old Continuity", which includes
The Crystal Prep Chronicles
The Anon-A-Miss Saga
Check out all of my stories here!
Chapters (6)