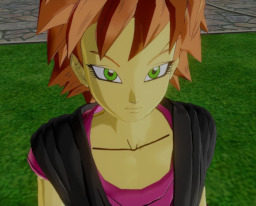 Planet Uma. Universe 6. Age 949.
The Umans are a peaceful race with a passion for the fighting arts, driven by the Saiyan heritage more than two thirds of the population share. At Umajin City's Harmony High School, run by one of Uma's strongest warriors, teenagers learn together, play together, grow together, and fight together.
A new arrival at Harmony High School has a bitter past and selfish ambitions. Sunset Shimmer seeks to topple the social order of her new surroundings and pervert the fierce warriors of Harmony High to her own twisted ends. But she isn't the only one with dark designs...
AU crossover with the Dragonball franchise, set in Universe 6, where the Saiyans are a peaceful race and were never destroyed, in an alternate timeline where the Tournament of Power never took place and Universe 6 was never erased.
Chapters (6)