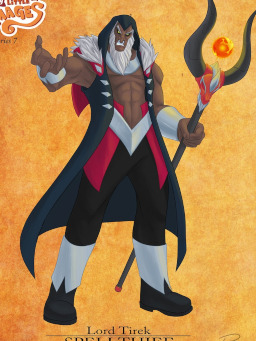 Source
This story is a sequel to My Little Mages: Weight of the Crown
---
Following her lack of involvement greeting of the Magetonian duke and duchess for the Mystica Games, on top of so many things since her coronation and the return of the Elements of Harmony to the Tree of Harmony, Twilight finds herself in doubt about herself and her role as a princess.
However, a mistake from a year ago has come to haunt her as another old foe Celestia and Luna faced has escaped Tartarus, Lord Tirek, the Spell Thief.
In the meantime, the box the Tree of Harmony gave her remains unopened.
Can Twilight solve the riddle of the box?
Can she and her friends defeat Tirek?
Or will Tirek leave Mystica as little more than dust in the wind?
A retelling of Twilight's Kingdom in this My Little Mages AU.
Cover art by Didj and used with permission
Chapters (4)