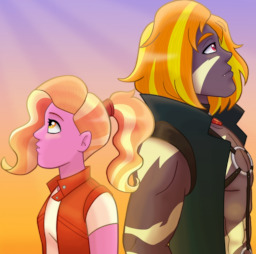 A month after Luster Dawn transferred to Princess Twilight Sparkle School of Friendship, she stumbles across a male student who was less receptive to the idea of friendship than her. At first, Luster wants nothing to do with the delinquent, and yet after bumping into him several times and watching him from a distance she sees that maybe there is more to this young man all the while she can't help but hear a ticking clock around this student.
Notes: This story is not intended to be part of the My Little Mages AU, but can be considered a sequel to My Little Mages: The Ultimate Obstacle.
This is my first story of mine with an OC of mine as a major character.
Chapters (1)