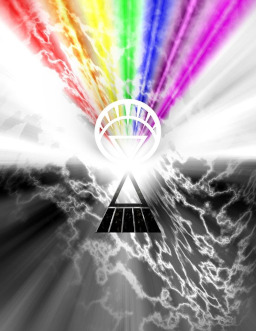 Source
This story is a sequel to My Little Pony: The Entities of Emotion
---
Four years have passed by, four years that the Entities of the Emotional Spectrum have lived amongst the ponies of Equestria and have gotten used to mortal life, for the most part, and will soon be spending Hearth's Warming Eve with their respective families and friends.
However, this Hearth's Warming Eve night will be less than joyous. The darkness of the Blackest Night has made it's preparations and is now ready to turn this night of life and happiness, into one of death and tragedy. The Entities and the ponies whom they've sworn to protect will have to stand together if any of them want to see the dawn of Hearth's Warming Day!
"Happy Hearth's Warming to all, and to all, a dead night..."
Chapters (15)