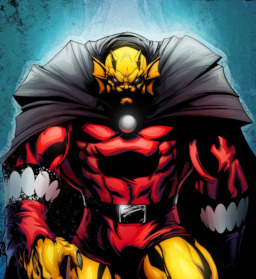 This story is a sequel to MLDC Origins: The Guardian of The Green
---
"I was once the greatest of knights in the kingdom, I served our Queen Amore faithfully and without question. I had the love of a woman, who was my friend through childhood. I also had the privilege to learn of magic under the great Starswirl. However, I destroyed all of it, in succumbing to the darkness, used as a weapon to hurt those I loved!"
"As punishment, I was cursed, to forever live, and to forever be bound to a demon...this is how it all began."
"Gone, gone, the form of man...! Arise the demon, Etrigan!
Chapters (2)