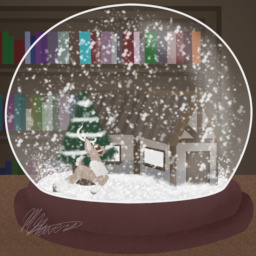 All he knew was his globe. He was left inside of it as punishment for his devious crimes, but that was hundreds of years ago. Still, he sits inside his spherical home, his mind slowly degrading as each day passes.
He can't even remember what he did wrong in the first place.
The scary thing is, neither can the alicorn who put him there.
Regardless of how justified his situation is, he knows for sure that he will make the absolute best of it.
His snow globe will be the best snow globe.
Cover image by HoodwinkedTales
Story input by Enigmatic Otaku and ROBCakeran53
Chapters (8)