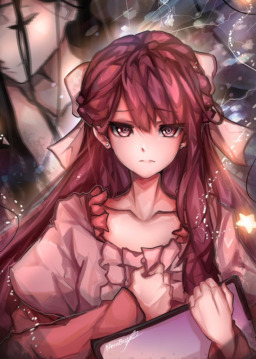 Source
He is the Spirit of Chaos.
She is the sole survivor of her world.
He is something new to her.
She is a lonely, creative soul.
During a simple chaotic stroll through the multiverse, Discord finds a sleeping girl in a space pod drifting in the void of space. A girl with a tragic past and nowhere to go and not a friend in her beautiful, lonely world; the reformed draconequus decides to give her refuge, by taking her to the one place that she'll be able to make all the friends she desires. The land of Equestria.
In a world where magic is real and she has no control over what happens, how can one lonely girl cope in a new environment not of her making, and her memories of a past she had long since forgotten.
Shelter/MLP crossover (though, there will be other universes added as well, with MLP being the main focus, obviously.)
And what inspired this story is this
Chapters (5)