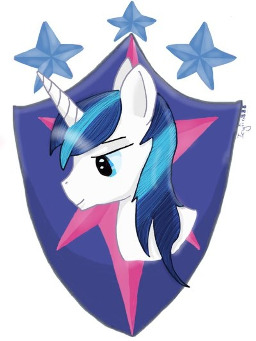 Source
Shining Armor has always believed that hard work and dedication was the only thing needed to achieve what you want to do in life, which is why the only thing he's ever focused on was his guard training in order to move up from being a simple recruit to a full fledged Royal Guard.
Though he always thought the only friends he needed were his family, little sister, and his two young dragon assistants, Spike and his twin sister Spines, he soon has to rely on this in order to face the return of Nightmare Moon on the one thousandth year of the Summer Sun Celebration.
---
Additional character tags: Nightmare Moon, original characters, Hondo Flanks/Magnum, and Spike.
---
Reimaging of 'Friendship is Magic'
This awesome artwork does not belong to me and belongs to the original creator, icyfire888.
Chapters (6)