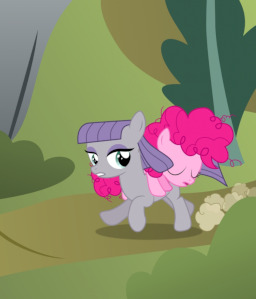 Maud Pie has been tormented by a secret she has had to keep from Pinkie Pie for many years. A secret that her Nana has now taken to her grave, but which Maud feels she needs to tell. She owes the truth to her adoring baby sister... but after all of these years, how can she come out and tell her something that could change the way she sees herself and the world around her?
Co-written by Bootsy Slickmane
Rated T for mature themes.
Chapters (1)