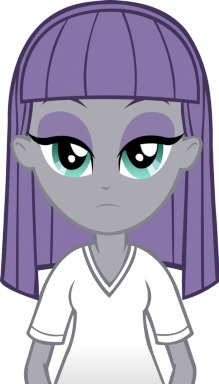 Source
It's Saturday night, which for Rainbow Dash means only one thing: sleepover at Pinkie's place! Rainbow is ready to party all night, chugging down sodas, hanging out with her best friend, and playing loads of violent video games.
The only problem: Pinkie's parents are out of town, which means that Maud has been left in charge. And as far as Rainbow is concerned, Maud is totally determined to ruin, like, all of their fun.
Following an argument about bedtimes, Maud challenges Rainbow Dash to a round of her favorite game, Rock-Paper-Scissors. If Rainbow wins, she gets to stay up as late as she wants. If Maud wins, Rainbow has to obey every word she says. It's a battle for the ages, and only one thing is certain: there will be rocks.
---
Now with a reading by PonyStemCell!
Art by Indigo114. Inspired by an anecdote from Roger Dodger, and requested by Not_A_Hat. Thanks to Not_A_Hat and Titanium Dragon for prereading.
Chapters (1)