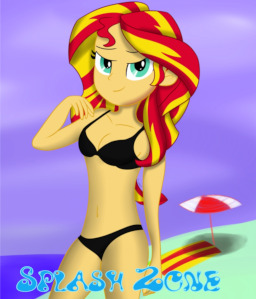 Day off from working the water park. [X]
Passes for that same water park [X]
Rental of the overpriced 'cabana' [X]
Cute girl going [X, and bringing a friend too]
Day with no misadventures and mischief [..........]
What was supposed to be a day of mundane water slides and a cute girls in bikinis turned into a day of mischief, destruction and mayhem thanks to the girl's plus one.
At least she was cute as well.
Edited by DustyPwny
Chapters (7)