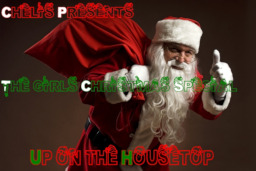 Non-Canon Side Story to "The Girls"
The girls attempt to stay up all night on Christmas Eve to see for themselves the mythical figure called "Santa Claus". Little do they know that the guy that has been sheltering them in our world since they first arrived will do what it takes to make them believe in Ole' Saint Nick.
....Even if it kills him.
Chapters (1)