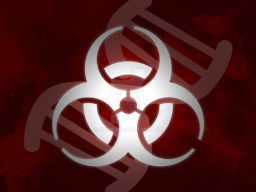 Source
My name's John. I guess my last name doesn't really matter any more. Life is ironic, isn't it? Life nurtures all kinds of species that can get along, but it also creates the species that kills others. In fact, there are some species, who's sole purpose is the death of everything but itself. I'm talking about diseases, of course. Viruses, bacteria, fungi, and even parasites. All my life, I found these things interesting. I loved studying them, so naturally I grew up to be an epidemiologist. When I wasn't studying diseases or doing other basic functions, I was playing one of my favorite games, Plague Inc. It's a game where you try to wipe out humanity using diseases. Over the years, I've become a master of the game, to the point where it isn't really a challenge anymore.
But, that all changed when the game sucked me into itself, and I wind up in a strange land, with even stranger creatures. But that isn't all. I've somehow gained the ability to create and control every single disease I can think of. Now, I have to survive in this harsh world, knowing that I'm one step away from wiping out the entire planet.
Like I said, life is ironic, right?
[Displaced fic]
---
To any newcomers reading this fic, I want to point this out. The story may seem confusing in the first five chapters, as I was trying to figure out how I want to write the story. I won't be getting rid of any chapters, but some small points might contradict each other across both of them. These points hopefully won't affect much of the future.
Chapters (7)