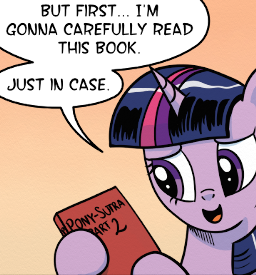 When Book Worm, Ponyville's first librarian, retires, Twilight Sparkle receives a stockpile from his old shop. Among them are some... unexpected volumes.
This story is a Franco-american production full of smutty jokes.
My second story translated from French to English, thanks to the help of the fabulous Vivid Syntax.
Original art by Pony-Berserker.
Chapters (1)