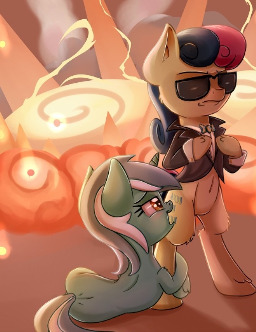 Source
Meeting you, with a view to a kill…
"We're going to talk about this later!"
Well, later is now. Lyra wants to make things clear with Bon-Bon – I mean, Special Agent Sweetie Drops – and the unicorn has a lot of questions on her mind.
Editing done by Vivid Syntax. Inspiration provided by M.A Larson and the awesome 100th episode.
Chapters (1)