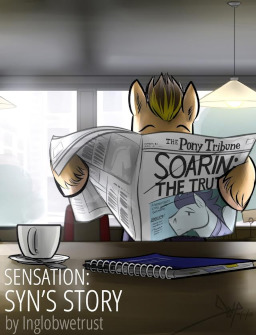 Vivid Syntax found the story that every author dreams about. A story that will make him famous. A story that will change his life.
The story of ex-Wonderbolt Soarin Windsong, and his broken life.
Follow Syn's quest and what led to the opening lines of Sensation.
A fan-made prequel of Sensation, originally written by Vivid Syntax. Edited by Bad_Seed_72. Cover art by BGN.
Chapters (1)