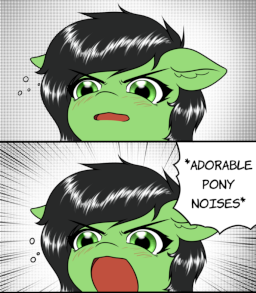 After several jumps go wrong, Anon lands himself, er, herself into another land of colorful equines. This time stuck for an entire year before being able to continue on her quest of returning home.
Question remains, will Anon want to?
---
Proofread and edited by PseudoBob Delightus and Discombobulated Soul
Starts shortly before season one. More character tags will be added as they become relevant.
Includes a grumpy former human.
Dark tag for flashbacks.
Violence tag for flashbacks, mentions of past violence and the second chapter and tenth chapter
Will there be cake?
Maybe?
Maybe includes cake.
Chapters (23)