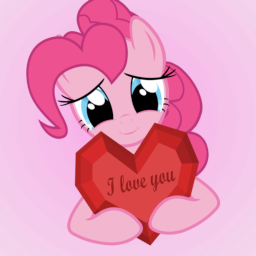 Source
Human Maxwell Frazier winds up in Equestria through a freak occurrence. Adjusting to life with talking, sapient equines is a challenge for anyone, but helping him through it all is his new best friend, the party pony extraordinaire Pinkie Pie.
When Hearts and Hooves Day rolls around, Max is struck by loneliness. When Pinkie decides to set him up with a single mare, she may find her soulmate instead...
A humanXPinkie one-shot.
Chapters (2)