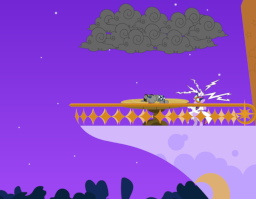 Twilight Sparkle has never had much appreciation for the softer works of literature. 'There were books, and then there were books,' is what she would say when presented with a book of poetry.
One night not long before Nightmare Night, Princess Celestia figured out exactly how to bridge the two worlds together for Twilight: a reading assignment on one of the very first science fiction books ever written, entitled simply Frankenstein.
It was the perfect plan.
---
Previous Episode: Works Every Time
Current Episode: Season Zero – Episode Four
Next Episode: (Upcoming)
Chapters (1)