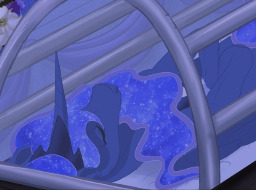 Source
Princess Celestia was sure that the day was going to be great. The Sun shone bright in the sky, the birds were singing, and nothing could possibly go wrong. That was, until she received some rather grim news concerning her sister.
She thought she'd been clear enough about things last time.
---
Polish translation by Dolar84.
Spanish translation by SPANIARD KIWI.
Chapters (1)