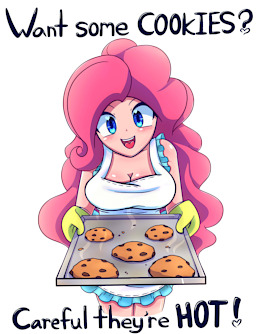 Source
You just got hired by the Cakes to help around the shop and generally do work that Pinkie would otherwise get distracted by. Only problem is that you have to come in at such an early hour that you don't exactly think clearly.
Pinkie seems completely oblivious to this however, and remains her bubbly self in spite of your sluggish behavior.
The Cakes told you not to do or say anything that might upset her. Sounds easy, not like you'd burn your thumb and let something slip, would you?
Looks like you got a mess to clean up.
(First story in a long time with no mature stuff, trying something new.)
Chapters (1)