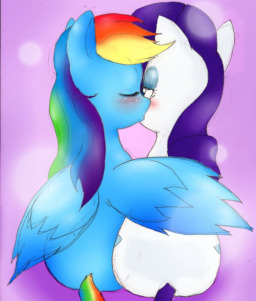 Source
Rarity and Rainbow Dash have been married a year now, but tensions have arisen which threaten to drive a wedge between the two of them. What can they do to strengthen their love?
This is the story of the reconciliation, rejuvenation, renewal and rebirth of the love which they have for each other within their hearts.
---
Cover art done by the wonderful artist, BlackBeWhite2k7
Preread by this awesome writer (and Son) DustyPwny
Written for the RariDash Shipping Challenge #2 in the RariDash group.
Chapters (1)