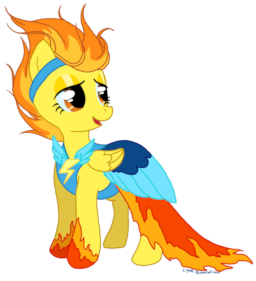 Source
After she winds up inside the wrong cake, Spitfire needs to reclaim her honor as a Wonderbolt. What better way than by showing Ponyville's wealthiest resident -- and most eligible bachelor -- a night on the town? With maybe a little revenge on the side.
Part of the Crack Pairing Circleship Collab. Also a standalone story of the Whiskverse! (Familiarity with Whiskverse or CPCSC not necessary.)
Cover art by C-Puff!
Chapters (1)