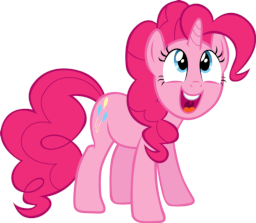 Source
After Pinkie Pie Suffers a severe head injury, in her forehead is discovered something that an Earth Pony should not have. This gives answers to where she gets her abilities, especially how she seems to be able to defy the laws of physics. This also explains some of her craziness.
How will her friends handle this, and can she learn to better harness the magic within?
A big shoutout to Aegis Shield for the original idea. I would not have thought of this one myself. You, good Sir, are brilliant!
Cover image by sapoltop on Deviantart. I lay no claim to the artwork. The artwork is his creation.
Chapters (2)