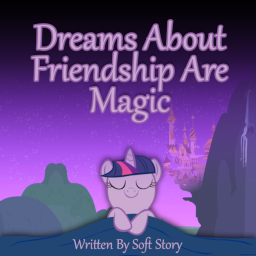 Source
Twilight Sparkle wakes from a coma after being cursed by a stallion she doesn't remember ever meeting. Princess Celestia and Spike have been taking care of her while she was sleeping. But something is wrong, and Twilight's memories don't match up with anypony else's.
This is an AU story of my own twisted imagination. Set after "Games Ponies Play" but before "Magical Mystery Cure" timeline wise (sort of, you'll see). So no Alicorn Twilight here. Tagged Twilight and Celestia as they are the main characters, but other characters do appear in the story.
Descriptions are hard. Big thanks to my Pre-Readers Nakrab and Dumbgamer99!
-- Soft Story
Chapters (22)