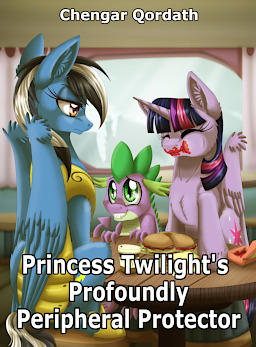 Source
Princess Twilight Sparkle is perfectly happy with her perfectly ordinary life in Ponyville. Every library book is properly shelved in its appropriate place, and her life continues on exactly according to her meticulously planned out schedule.
Then she gets a bodyguard.
Now she has to find some way to fit this new pony into her life on short notice. It won't be an easy thing to adjust to—especially since Captain Storm Kicker's presence makes it that much harder for her to go on living like the same old Twilight Sparkle she was before she became a princess.
Chapters (1)