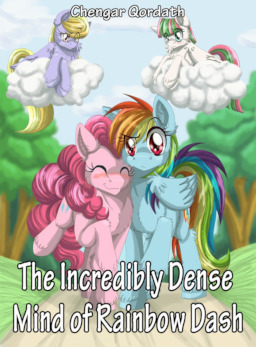 Source
Rainbow Dash struggles to figure out why Pinkie Pie keeps acting weird, and seems so happy about spending Hearts and Hooves with hanging out with her, while also puzzling over the fact that Cloud Kicker and Blossomforth seem to be going out of their way to help the two of them enjoy the day.
Cloud Kicker and Blossomforth need to have their own tags, because they're awesome characters who deserve to have more stories written about them.
Has a semi-sequel-follow-up-side-story:"The Life and Times of a Winning Pony."
Chapters (2)