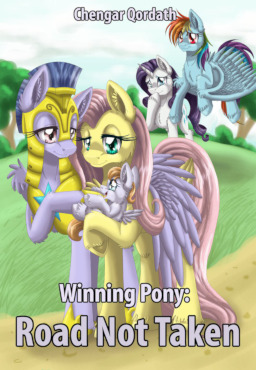 Source
Flight Camp was a life-changing event for Cloud Kicker. Her horrible fight with Rainbow Dash forever changed things between them, and drove a wedge between Cloud and Fluttershy.
But what if that had never happened? What if Cloud and Fluttershy had stayed together? How would the lives of the three friends be different? What other changes would ripple across Equestria as a result of that one event? Cloud and Fluttershy might be happily married, but how would that change the lives of their friends? Would Rainbow Dash go down a different path to joining the Wonderbolts? How would Rarity's life change if she never met Fluttershy until she moved to Canterlot?
Where would they be today if they'd traveled down the road not taken?
Chapters (1)