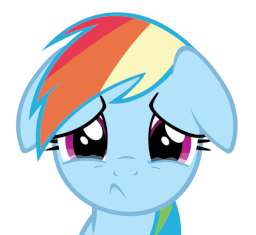 This story is a sequel to All Rainbow And No Colour
---
NOTE: Highly advised that you read All Rainbow and No Colour first, otherwise you will be very, very lost and confused as to what is happening.
The Rainbow family has thousands of family members in its history, but Rainbow Dash is going to find out something she never even knew, something her parents never told her. She had a brother. Looks like she isn't a lone child, after all.
Where has he been all her life? Where did he go and why did he leave? Only time will answer her questions.
Chapters (15)